Proline 1/10 Mickey Thompson Baja Pro X Predator F/R 1.9″ Crawler Tires (2)
Overview
This is a pair of Mickey Thompson Baja Pro™ X 1.9″ Crawler Tires. Pro-Line is proud to announce our first licensed 1.9″ tire from Mickey Thompson Tires, the Baja Pro™ X! The Baja Pro™ X is a competition-proven extreme terrain tire perfect for your 1.9″ rock buggy or crawler.
Coming in at a massive 4.85″ tall x 2″ wide, this is one of the largest 1.9″ tires Pro-Line has ever made! Molded in your choice of our legendary G8 or Predator compounds, all the details of this gnarly tire are captured in perfect 1/10 scale detail: from the Tread Biter™ cleats for added traction to the Mud Scoops for added cleaning power, to the Massive Sidebiters® and angled shoulder scallops for ultimate side grip. Symmetric directional tread pattern provides excellent traction and cleaning power as well.
For the ultimate upgrade to your Capra™ or SCX-10™, combine the Baja Pro™ Xs with our 1.9″ Holcomb bead-loc wheels (PRO280903) and Dual Stage 1.9″ Foams (PRO617400). Just like the full-size Baja Pro™ X tires, Pro-Line tires are proudly Made in the USA!
Lab Certified Select Compounds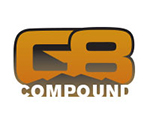 Specifically Designed for General Rock Crawling
Great Grip on a Variety of Surfaces
Ultra-long-lasting Rock Crawling Performance
Use for Warmer Temperatures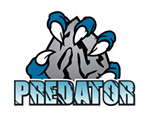 Specifically Designed for High Performance Rock Crawling
Provides Maximum Grip on Low Grip and Wet Surfaces
Super Soft Material Conforms to Any Surface
Use for Cooler Temperatures
Please note: All tires & wheels are sold in pairs, unless otherwise noted
PRO1021303 | Mickey Thompson Baja Pro X 1.9″ Predator (Super Soft) Rock Terrain Truck Tires (2) for Front or Rear
Features
Mickey Thompson Baja Pro™ X Replica Design
Oversized Gnarly Design
Tackle Tougher Terrain and More Obstacles
Available in the Legendary G8 or Predator Rock Crawling Compounds
Made in the USA
Fits
1.9″ Rock Crawling Front or Rear Wheels

Mickey Thompson Tires & Wheels, the M/T wing logo, and Baja Pro X are trademarks of Max Trac Tire Co., Inc., Stow, OH. Used under license.