Tekno RC Ball Bearings (13x19x4, 4pcs)
EB48 bearings for inside position on the steering blocks and rear hub carriers. 4pcs required in kit.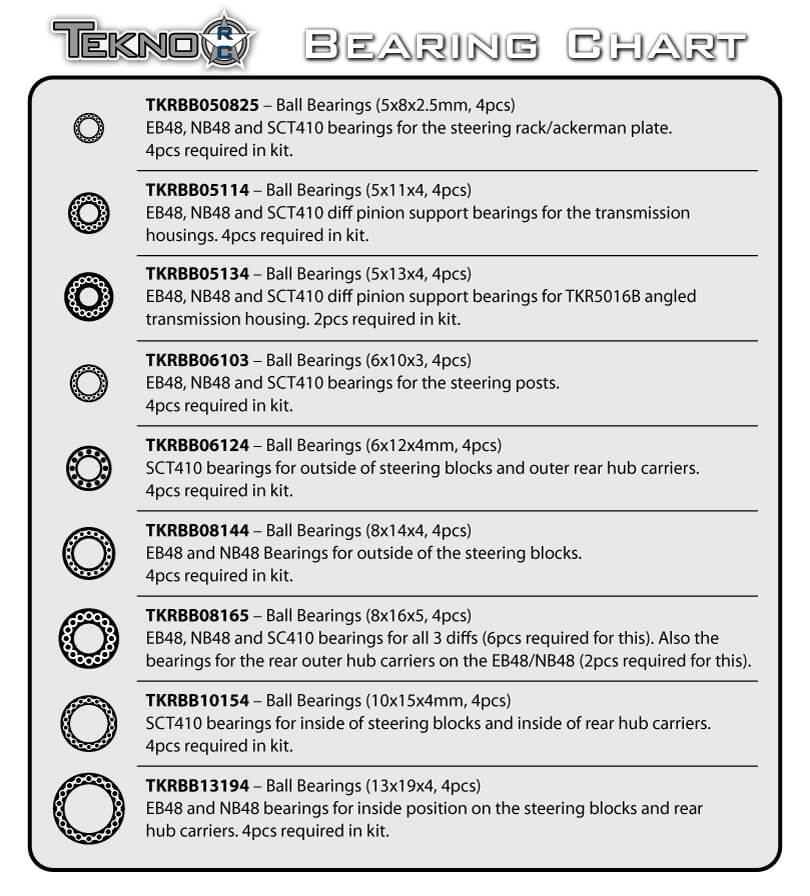 Vehicle Compatibility
TKRBB13194 – Ball Bearings (13x19x4, 4pcs) is included with the EB48.2, EB48.3, EB48.4, ET48, ET48.3, MT410, NB48, NB48.3, NB48.4, NT48 and NT48.3 kits and can be used as a replacement part for those vehicles.
This item is not directly compatible with other vehicles as it could have different geometry or require additional parts. Please use the instruction manual from the kit(s) listed above to verify can work with your vehicle before purchasing.